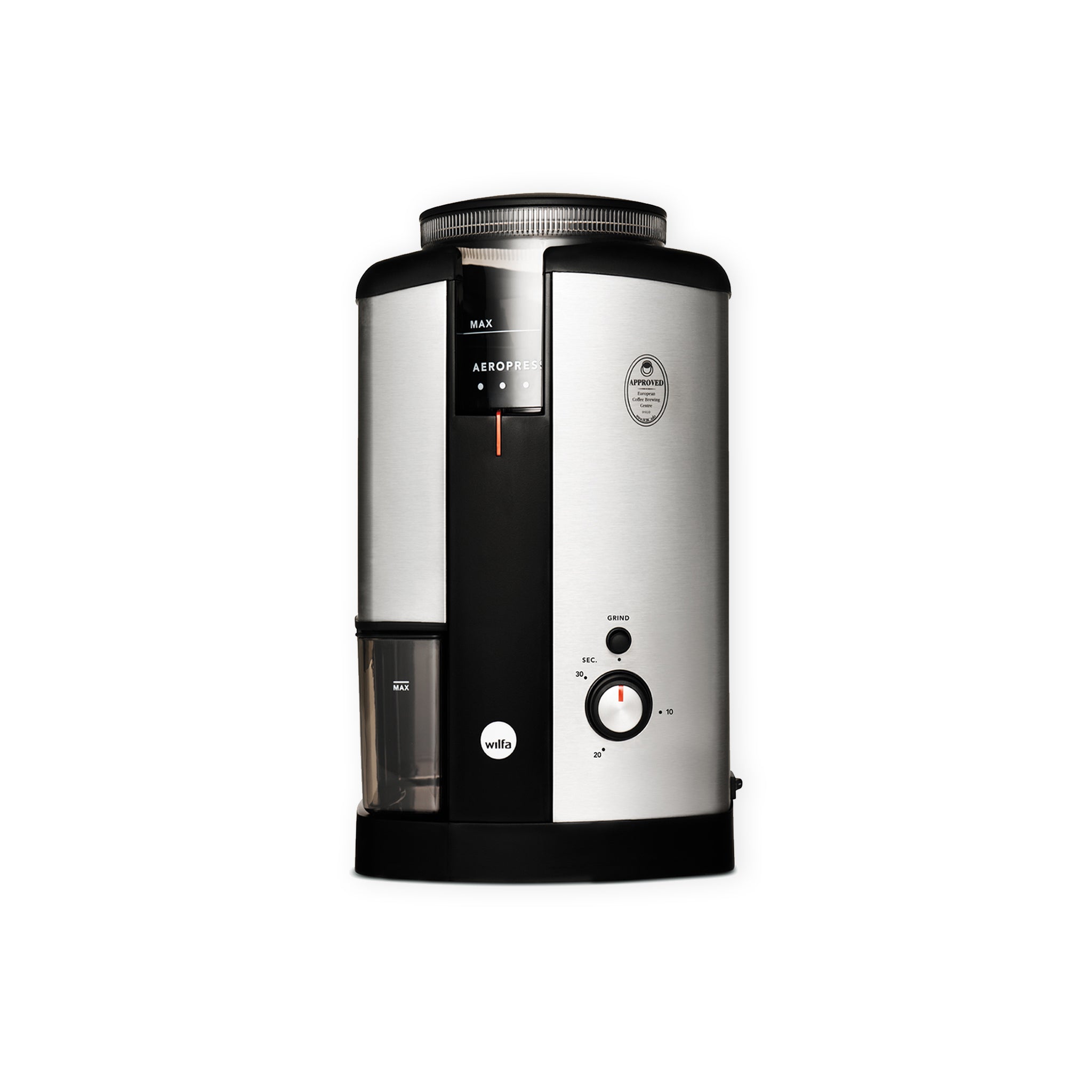 Wilfa Classic Savour Coffee Grinder
---
This is the grinder we used for our quality control cuppings when we first started roasting, and it was super capable of this task. Not only does it look great on your kitchen counter,  but the quality at such an affordable price make this a staple for any avid coffee lover.
The Wilfa Svart Grinder comes with five different grinding sizes for a range of brewing techniques from AeroPress to French press. Powered by an efficient DC motor that generates minimal heat to preserve the full flavour of the coffee beans.
The steel conical burr set is easy to clean, and delivers great results in your cup. At this price, it's a real steal!